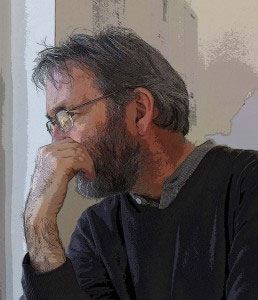 Welcome to my website. I hope it will give you some idea of the kind of work I do and the way in which my career as a writer is taking shape. In case you are wondering about the images above they reflect two recent obsessions, which can be explained as follows.
For the last three years my focus has been on non-fiction. I am half-way through the task, more considerable than expected, of recording my family history. The first volume has now been published and can be bought here. I hope to finish and publish the second in 2017. You can read more about both books in the Life Writing section of this website and in my blog.
Following a move to the countryside I have also undertaken a year-long study of a short road near my house. A mixture of walking diary and self-education, The Lane takes a small segment of the world and observes it minutely. The recipient of some lavish praise, it is fighting for a place in my publishing schedule.
I started out writing Fiction, which is the part of the website where you can catch up on this aspect of my work. The short form became an interest while studying for Birmingham City University's Graduate Diploma in Writing, which I passed with distinction. A number of stories are available in published anthologies, two of which I co-edited. A collection of my own work is the aim.
On, or even behind, the backburner is my novel, Flagfall, set in Hong Kong at the time of the transfer of sovereignty to China. Like the Empire which came to an end in 1997 its final chapter is long overdue.
Finally – for now, at least – I am an avid cruciverbalist who sees in all language a potential for clues. Examples of my puzzles can be found at Crosswords or you might want to have a go at Clue of the Week (see below), correct answers to which will be rewarded with a prize.